Texas Records Retrieval
Our record retrieval service obtains records of all types for the litigation industry. We have been procuring records since the 1980's. Our trained staff has a combined experience of over 75 years.  Our records database (locations and custodians) has thousands of up to date locations for a much quicker verification process. This helps you simply because your order will be processed faster and in the hands of the custodian to be copied and delivered to you.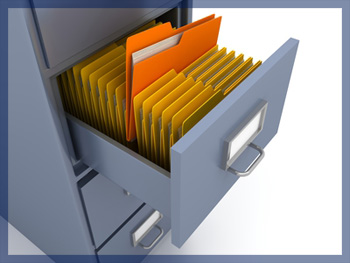 We obtain records of all types all across Texas and the United States and even worldwide. We have been successfully procuring records for litigators for over three decades. Here are a few of the specialty records retrieval areas: Medical Records, Nursing Home Records, Insurance Records, Pharmaceutical Records for Class Action Cases, Government Records, Automobile Records, Insurance Records, Employment Records and nearly every type of Business Record created.
Our Texas Record Retrieval Service offers the following services:
Preparation of (Notice of Intention)
Preparation of Authorizations
Record Research
Legal Record Analysis
Preparation and Service of Subpoena throughout Texas and Nationwide
Digital Filing
 X-Ray Duplication
Bate Labeling
Electronic Imaging and Filing
Weekly Status Reports
Sorting Records by Chronology and by Departments
Online Database Access
Indexing
Color Reproduction
Records on Compact Discs (CDs or DVDs)
Expedited Service
Please call our toll free number, 866.650.1800 or Contact Us via our online form for more information regarding ordering records.